Executive staff
EXECUTIVE BOARD
-Mr. Olsi Dekovi
Member of the founding board and the founding school's director, deputy head of the Council of Europe office in Tirana
-Mr. Bernard Zeneli
Curricula advisor and member of the founding board,
director of Adriapol Institute for Smart and Creative Growth
Bernard is a Fulbright scholar, specialized in Political Science and Policy Analysis at Northeastern University in Boston. He is in position of director of Adriapol Institute for Smart and Creative Growth from September 2016. Before joining Adriapol, Bernard worked for Corporate Social Responsibility and Stakeholder Engagement in E-On (Albania office) – shareholder and technical service provider for TAP (Trans Adriatic Pipeline). From 2006 until 2012 he managed Brain Gain Programme, an initiative of the Government of Albania supported by UNDP that sought to maximize the role of highly qualified and entrepreneurial Diaspora in the development of Albania. Bernard has set up departments and programs of political science and public administration in different state and private universities in the region. He is also the founder of courses related to academic writing in the Albanian language. Bernard is also a lecturer of comparative politics and policy and has extensive teaching experience in the region.

-Mr. Sotiraq Guga
Member
of the founding board, international expert on capacity development and program management
Sotiraq Guga holds an MBA and a degree in economics. Sotiraq is a development consultant with more than
20 years of professional experience in development and transition countries. Much of his work has focused on developing initiatives
th
at
broaden the participation of citizens, civil society groups, and other non-state actors in the dev
elopment and monitoring of public policies. Sotiraq has worked with different international organizations such as the European Commission, the World Bank, UNDP, DFID, and GIZ. Over the last several years, he has been engaged in delivering EU-funded technical assistance to help national, regional, and local groups develop public policies in different countries in the Western Balkans and Turkey. His earlier advisory work includes helping the prime minister offices and ministries of integration in Albania and Kosovo improve their strategic planning capacities and creating coordination and monitoring systems that could assess European integration and development strategies. Since 2009 Sotiraq is appointed the Honorary Consul of Estonia in Albania and since 2012 as member of the Advisory Board of Open Society Foundation for Albania.

- Mr. Dritan Tola
Political adviser and diplomat, Albanian ambassador in France
-Mr. Armand Mero
Member of the founding board, media expert, Voice of America journalist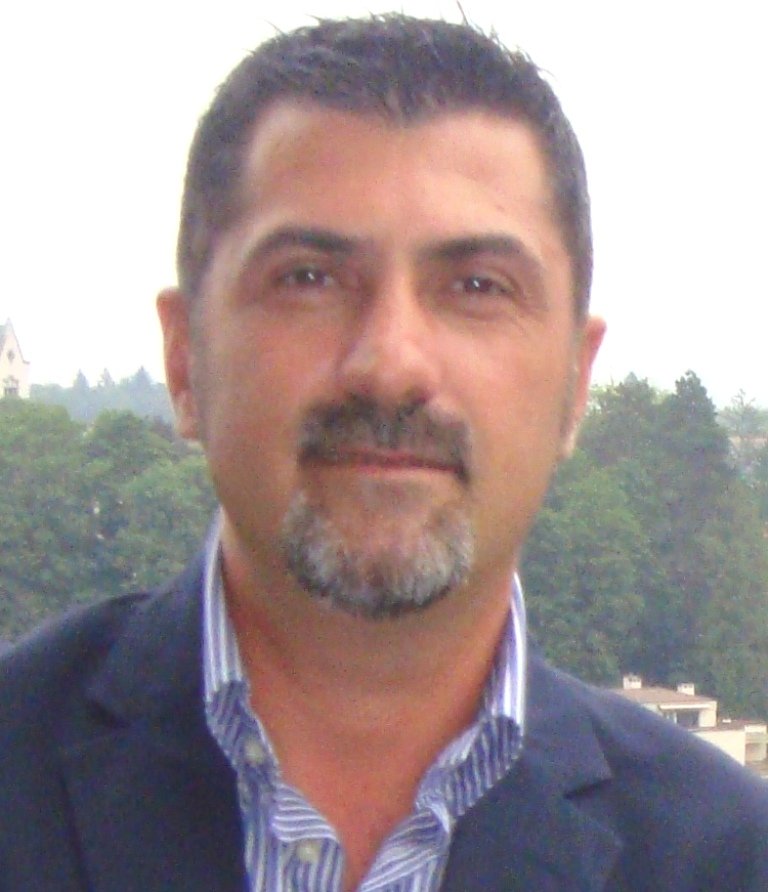 -Mr. Ermal Gjinaj
Alumni, Director of Corporate Governance, OSHEE sh.a.

EXECUTIVE STAFF
Mr.
Erjon Tase
Executive director of Academy of Political Studies

Erjon was a participant of the School's programme in 2008 and later has contributed also for the coordination of the ASPS alumni network. He is in position as Executive Director from May 2012. Erjon is a very experienced journalist and opinion maker in Albania. He has worked as an editor and editor in chief for more than 10 years in the most prominent printed media, as the daily "Gazeta Shqiptare" and the weekly magazine "Klan". Much of his recent work is focused on strategic planning, fundraising and also on developing initiatives that broaden the participation of citizens and other non-state actors in the development and monitoring of public policies.
Since 2007 he is member of founding and steering board of the "Union of Albanian Journalists". Erjon also is member of founding and steering board of the "Forum for Protection of Cultural and Historical Heritage".

Ms. Rovena Meslani
Finance manager and Programme Coordinator of the Albanian School of Political Studies

Programmes Coordinators:
Mr. Rezart Xhelo
Ms. Edlira Gjoni


Mr. Arber Kadia
The Academy make also use of its alumni network about direct cooperation and professional expertise on the implementation and management of national and regional projects.