APS implements awareness campaign for first time voters 2017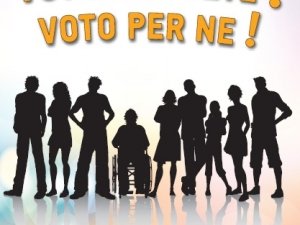 Wednesday, April 26, 2017
In March, the Academy of Political Studies implemented the "Awareness raising campaign for first time voters in Albania" programme within the framework of the parliamentary elections of 18 June 2017. The programme is being carried out in cooperation with the Ministry of Education and Sport and the Central Electoral Commission to reach all the secondary schools in Albania (356 schools) addressing about 34 000 students first time voters. The main objective of the programme is to make young people, and in particular first time voters, aware of the function of elections in a democratic society and the relevance of casting a vote. This programme is part of the Council of Europe action plan to support the elections in Albania and benefits also from the generous contribution of the Swiss Embassy in Tirana.

Up to now, the awareness programme has proven to be a successful follow up to the previous initiatives launched by the Council of Europe for the 2011 and 2015 local elections and 2013 parliamentary elections in Albania. The awareness campaign consists of three classes, which will be finalized in May with an election simulation exercise. The aim of this exercise is to help first time voters understand and experience the voting process in respect to all the criteria and provisions of the electoral code. Therefore, all the elements of a voting process are identified and put in place during the simulation. Moreover, the students will get an understanding on how to identify and avoid malpractices during the voting process, such as, for instance, the family voting.

Prominent personalities and diplomats will be invited to participate during the election exercise and address public messages stressing the importance of participating and voting process. Further, in order to promote young people participation in elections, the APS printed and dispatched about 3,000 posters to secondary schools. Also, a special brochure, in 33,000 copies, containing general information on elections and democracy, as well as on key aspects of the voting process, was produced in order to inform the students on their rights and responsibilities in the voting process.